Poker App
Poker app for the best live multiplayer poker experience.
Poker App by EasyPoker
You and your friends looking for a poker app? Consider checking out the EasyPoker app. The poker app is designed specifically for face to face poker. Think of the app as a digital poker set for your pocket.
This means you can easily play a game of F2F poker with your friends at the beach, the bar, around the campfire, in the train, while waiting in the airport – or where ever you like.

We want to make the classic game poker with your friends more accessible in social situations. This means that you don't need any chips, deck of cards, or a table to play live poker. Just download our free iPhone and Android app and you're ready!
1. CREATE GAME
Once you launch the app you immediately have two options. You can either "Create a Game" or choose to "Find a Game".
2. GAME TOKEN
Enter the game code (or share it if you're the host). Now you will see all your friends. Tan on their faces to arrange order.
3. POKER TIME!
Game on! Pretty easy right? Now you just have to play poker and have fun. Oh, and Please don't humiliate your friends too much!
New take on a Poker app
EasyPoker is a completely new take on the traditional app for poker. We were really surprised to learn that nobody have made an app designed only for the face to face poker experience. This was an app that we have wanted for years. And one day we finally decided to create the app ourselves. 
We forgot everything we knew from the average poker application. This app should be completely unique. 
Card peeking, cross platform play, one hand use, intuitive gameplay, and no virtual chips was the main functionally we decided to focus on. If done right this could make it one of the greatest poker apps ever made.
We haven't been able to stop playing since we launched (I know, it might be because it's or own app). Check it out in your app store and tell us what you think. We are alway open for feedback and suggestions. Just message us here.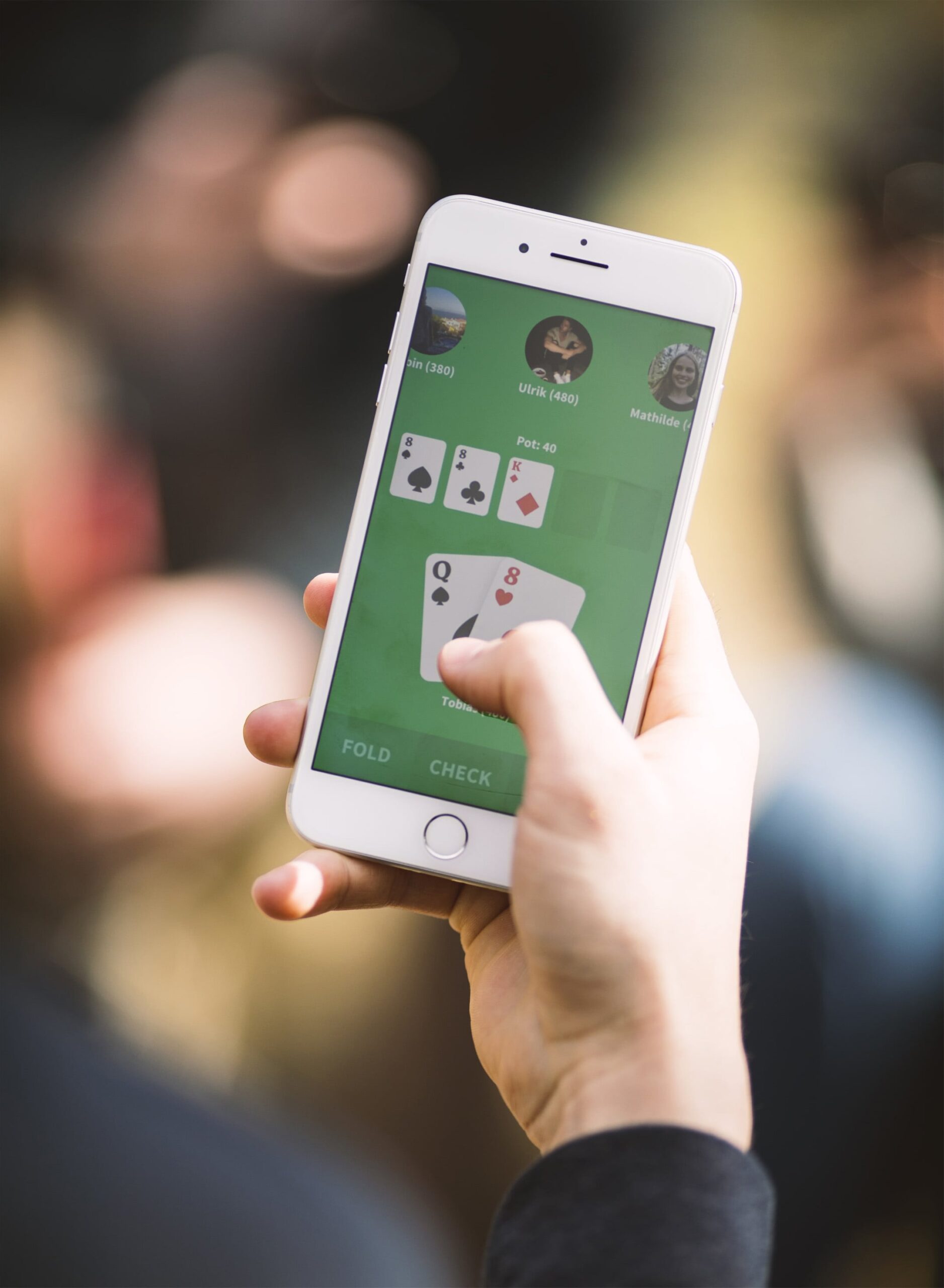 Poker App – Anytime, Anywhere.
Poker application that allows you to play face to face poker – Anytime, Anywhere.
What our video to see what we're talking about.
A Digital Poker App for your Pocket
The EasyPoker app allows you to fire up a game of poker with your friends – anytime, anywhere. Live poker will never be limited to casinos and home poker games planned weeks in advance.
Now you just have to grab your phone and go. EasyPoker is designed to be "plug and Play. This means all basic functionality is free, you don't have to create any clubs, and you don't have to buy any virtual chips. Just create a game and and you're ready.
Taking out the high pace
Today almost every app has a timer. If you don't make your move within, let's say 7 seconds, you'll automatically sit out. This don't come with a poker set, so of course it's not in the EasyPoker app. 

Another thing is dealing. In all poker apps the computer automatically deals. This can be nice but it sucks when you have to find the hands and play in the game log afterwords. With EasyPoker you decide when to deal. So now you have time to look at the hands before getting a new hand. We call it slide to deal.
You'll get this and much more with EasyPoker! Oh, and if you like
the app we really appreciate a review in your preferred app store.