Guide on How to Play EasyPoker
Using the EasyPoker app is really simple. All you need is the app on your iPhone or Android device and a minimum of one friend to play with. EasyPoker is ment to be a  face to face poker experience, so it really most fun when you're with people.
Basically just think of it as a digital poker set you can bring everywhere.
1. Create New Game
You have two options on the main screen. Tap "Create a Game" if you want to host a game. If one of your friends is already hosting, just tap "Find Game".
2. Share PIN
If a game has already been created by one of the other players just hit 'Find Game', enter the game code and boom, your're in. Easy. 
3. Play Poker
Play as many hands and games of poker as you want to – on us. Now go have some fun playing poker!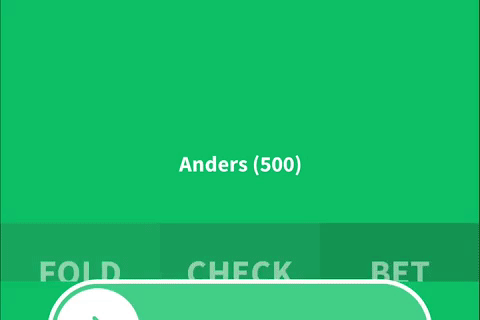 Slide to Deal
When playing EasyPoker you begin a game by dealing the cards. Just slide. 
The slider will appear between every hand.
Tap and hold
To see your hand, just tap and hold on the cards. This feature makes EasyPoker perfect for face to face gameplay. 
Bad news for peekers.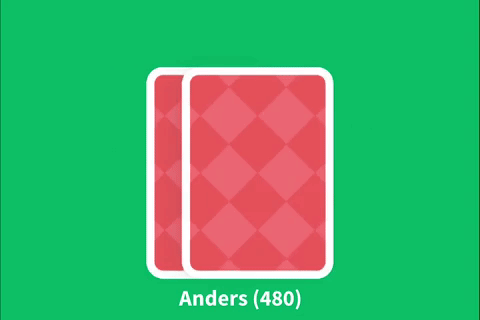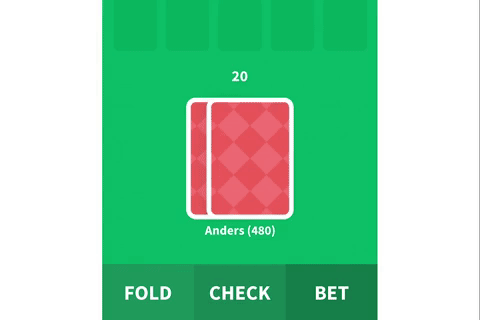 Bet and Raise
Tap the bet/raise button to see the bet slider. Pull it up or down to adjust the amount. When you're done, tap the button again to place your bet.
Press anywhere on the screen if you want to cancel and leave the slider mode. 
Finito?
Is the game over or do you need to leave the party mid game?
Just press the settings icon in the top right corner. There you'll find the "Quit Game" button. 
Until next time.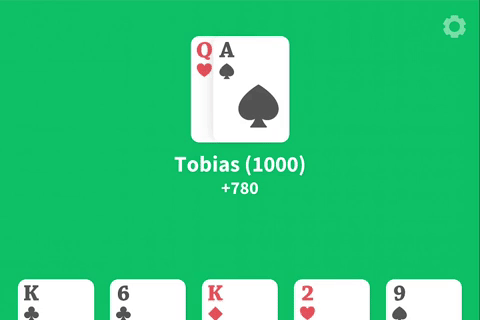 The Basics of EasyPoker
Although EasyPoker looks very different from other poker apps it's still super intuitive – Especially if you have used traditional poker apps before.
In the bottom you have the "Fold", "Check", and "Bet" buttons. They change according to how the game plays out. Most of the time the buttons are deactivated, but when it's your turn the buttons activate. 
Above your name you see the hand you're dealt. Tap and hold to see the cards. Release to hide.
In the middle of the screen you see the Community Cards. On top of the CC's is the pot.
In the top of the screen you see your opponents. Your own name and picture will appear next to the others if you are 3 or more players.