Online Poker with Friends
Alright, so, you and your friends want to play some poker, but are either far apart or don't have a poker set with you. You've come to the right place.
EasyPoker is a completely new take on online poker, designed as 'just' a digital version of the physical poker set you know and love. No nonsense, no hidden fees, no bells and whistles. Just an app that facilitates your online poker with friends.
So how is EasyPoker different?
We're not like any other online poker solution.

In fact we were once in the exact position you are in right now. We wanted to play poker with our friends, but were at a party so had no poker set. We searched the App Stores but found no apps that could help us facilitate poker games with no chips or playing cards. So we went ahead and made one. You're welcome.
Here are some of the reasons.
Here's why EasyPoker is Awesome
We did not just want to create another online poker app to play with friends. We needed EasyPoker to be different. Very different. That's why we designed and build the app completely from scratch with important "face to face" features:   
Works on both Android and iPhone.

Clean and simple design.

Free to play.

So simple a toddler could use it.

Packed with cool online poker features.

Fits the way you use your phone.

No gold, chips or other virtual goods.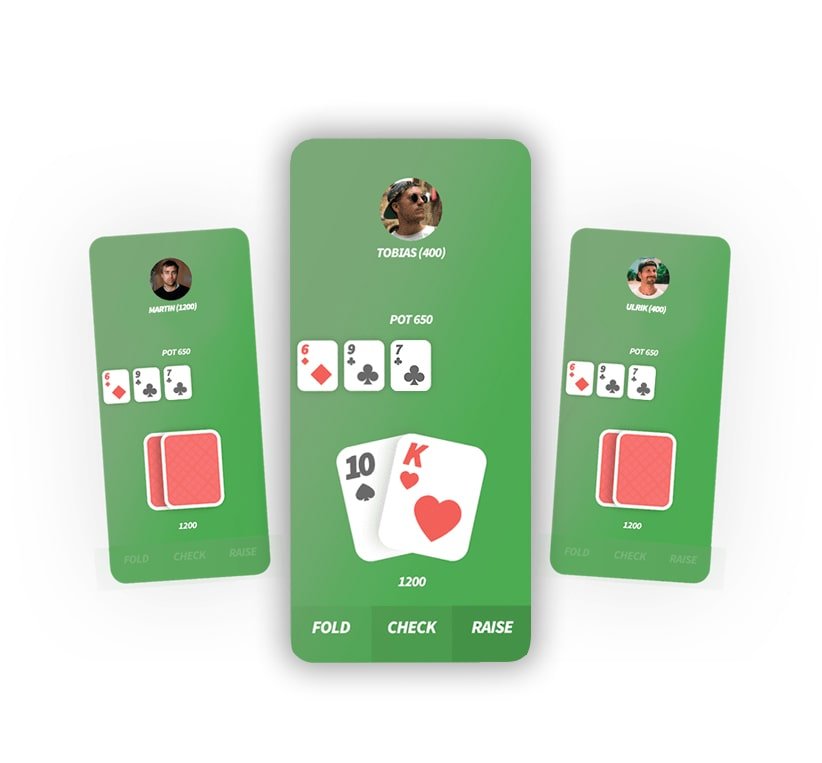 Online Poker with Friends – Anytime, Anywhere.
Poker has been played by everyone since the beginning of time. But it's almost impossible to play spontaneously or on the go. You need a full deck of playing cards, poker chips, a dealer and a table. Well, not anymore.

With this app you can now play anywhere you want. Around the campfire, at a party, on the bus or even skydiving. Live poker has never been easier.

If you wanna talk poker, or have ideas or feedback for us, please just reach out.