Online Poker Room
Create your own online poker room and play with friends.
Online Poker Room
EasyPoker lets you create an online poker room for free. This will allow you and your friends to host your own private tournaments in an online poker room. 
All you need is the free EasyPoker app and you're ready to go. Watch how simple it is to create and join a private poker room 👇 
Create a poker room now
Create an online poker room now and invite your friends to join the table.
It's free for all players. No strings attached.
Digital Chips & Playing Cards
We want to create the best experience for online poker with friends. That's why we made a mobile app to create and host an online poker tournament – with just a tap of a button. All you need are your phones and an internet connection. We will provide your room with digital chips and playing cards – all for free.
How it works
Once all players have the app you simply create a game with a single tap. This will provide the host with a 4 digit game code that he needs to share with the other players. If players are not in the same room, this can be done by tapping the code to share it in a text, Messenger, WhatsApp etc. 
Other unique poker features are:  
Cross play (iPhone & Android).

Texas Hold'em, Short Deck, and Reverse Hold'em.

Both tournament and Sit & Go.

Voice Chat.

Designed for both face to face and online poker.

No purchase of digital chips or currencies.

Plug and Play.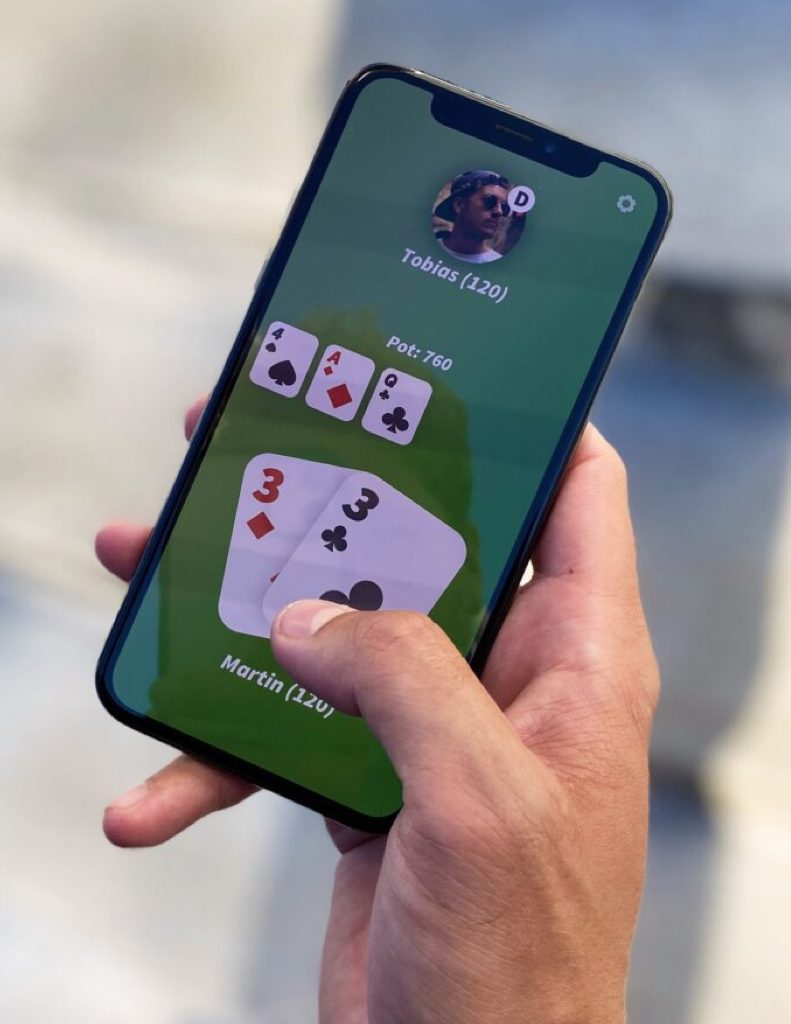 Online Poker room on the go
You never need to bring poker chips and players cards ever again. You just need to bring the EasyPoker app. This means you can host an online poker night wherever you like.
Gone are the days where you needed to plan your poker night weeks in advance. With EasyPoker you are never more than a couple of taps away from your next game of poker with friends. Host a private poker room when you're out traveling, out for a drink, at the beach, chilling around the campfire, or when you are stuck at the airport.
Poker has no limits with EasyPoker.