BEST POKER APP TO PLAY WITH FRIENDS
EasyPoker is your app to play multiplayer poker with friends.
Best Poker App to Play With Friends
EasyPoker is the best poker app to play with friends. Let me explain why.
It's no secret that poker is an amazing game – especially when played face to face against your best friends. The feeling of taking away your opponent's chips while looking at them with a quirky smile is priceless.
But traditional face to face poker also has a major issue; it's actually really hard to set up a spontaneously game of poker. You'll need a full deck of cards, poker chips, a table, and a location with space enough to set up your whole game. This is something you don't want to deal with – you just want to play poker, now!
We had this issue far too many times, so we decided to do something about it and create the best poker app to play with friends.
Multiplayer Poker With Friends – Anytime, Anywhere
We call the solution EasyPoker, because it's the easiest way possible to create a multiplayer game of poker with your friends.
With EasyPoker you can easily play a spontaneous game of poker with your friends – no matter where you are. This means that you can play poker in your living room, in the office, at the bar, the beach, the restaurant, in the train, around the campfire – really everywhere.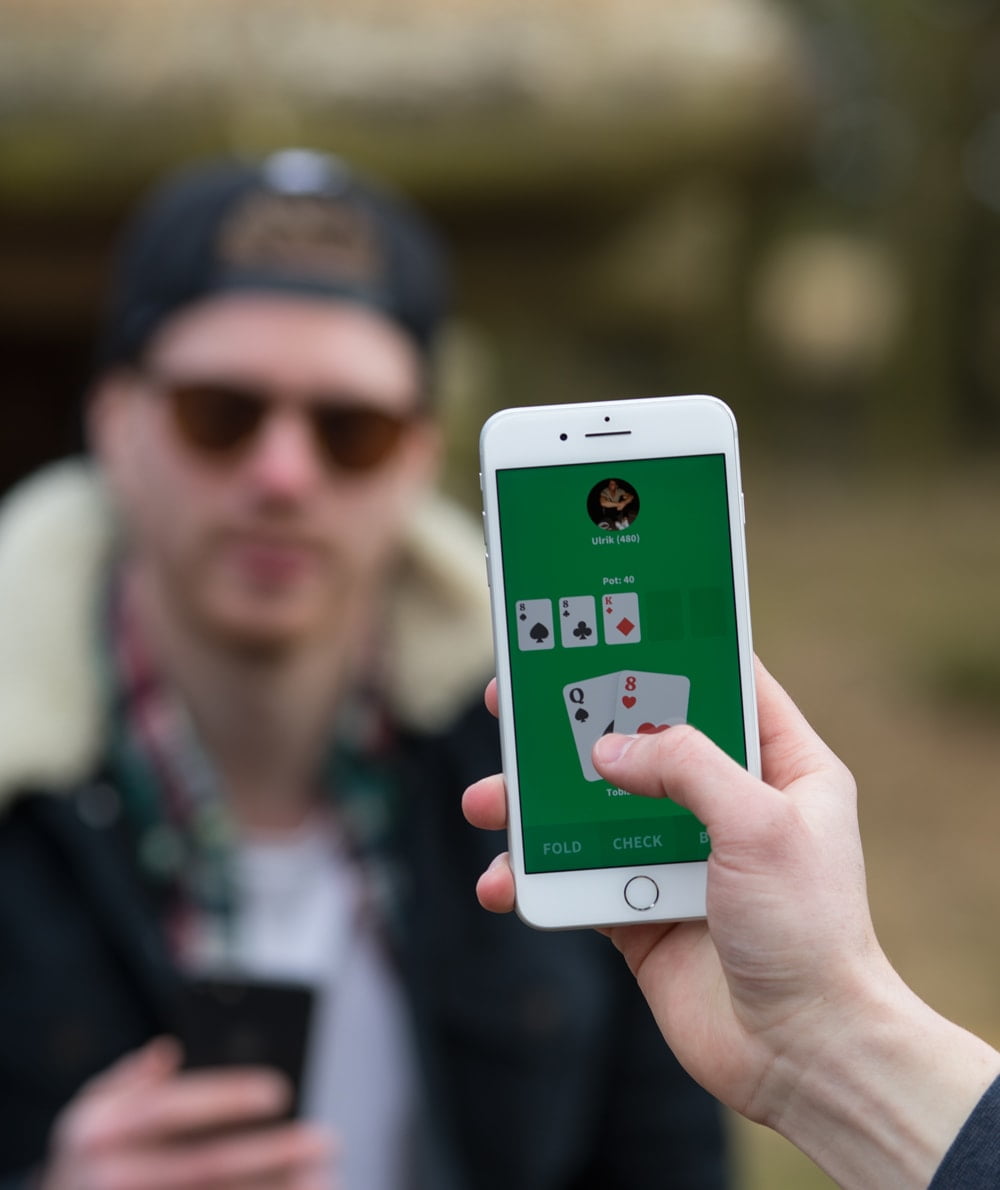 More Than Your Regular Poker App
EasyPoker is designed to be the best poker app to play with friends. This means that the app should be 100 percent optimized for a face to face experience. Here's some of my favorite basic features, that makes EasyPoker unique.
Fast and intuitive connection
It's fast and easy to connect your devices. Just share the unique game code with your friends and you're ready.
Arrange/set order
You have the ability to arrange the order of turns to match the way players are seated. Just tab on their faces to set the order.   
One hand gameplay
Designed for one hand gameplay – because you really don't need both hands to play poker.
Tab to see your hand
Tab and hold to see the cards you've been dealt. Let go to hide. Bad news for peekers.
No time limits
Need time to think? The slide to deal function makes you the boss of when the next hand is dealt. Because no poker set comes with a timer.
Missing a Feature?
have a great idea for a new feature? Please don't hesitate to contact us! Visit our suggestion box to, you guessed it, make a suggestion.